Hudson Valley International Festival of the Voice
Located in beautiful New Paltz NY, a small, quintessential, upstate town in the Catskill Mountain region of the Hudson Valley approximately 80 miles north of NYC.  Home of Beauty, Nature, Farm to Table and of course, the Arts. Come Visit, Explore and Enjoy all it has to offer.
We offer a year-round array of programs and activities based on the belief that involving arts in a community, bond its members together.
The Children's Chorus
Many of the Opera's we present include children, invited from our local community to train, rehearse and perform on the main stage. In 2017, The Hudson Valley International Festival of the Voice presented La Boheme, including a Children's Chorus and in 2018, the they performed in Carmen by Bizet.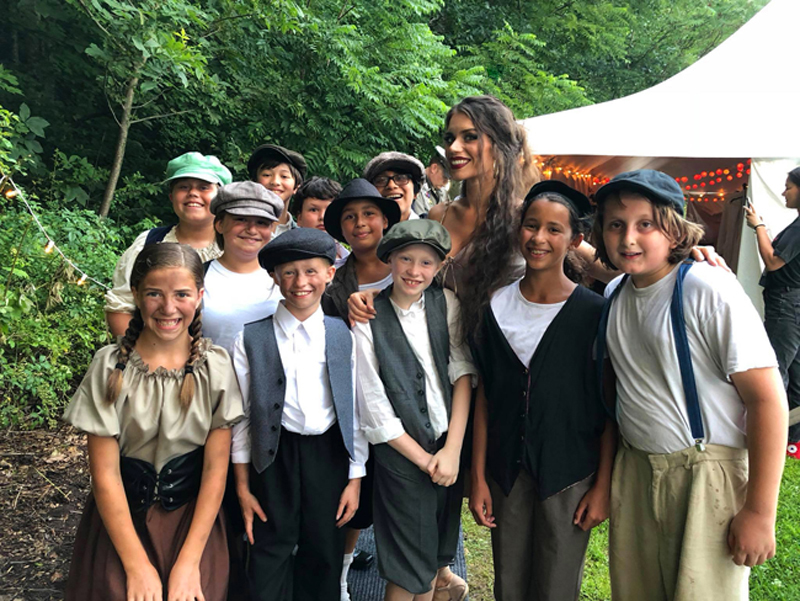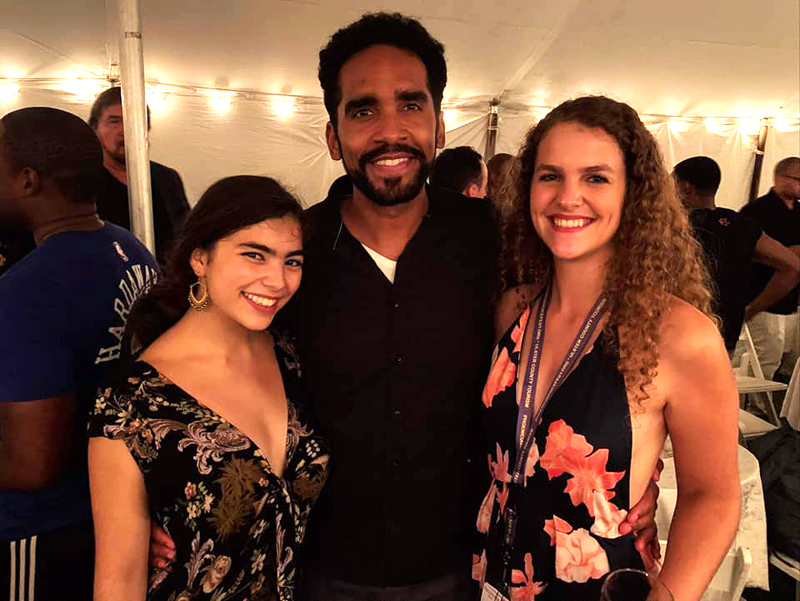 Internship Opportunities
An internship at the Festival offers an immediate taste of what it means to be working in the determined fields. We offer internships in marketing, stage management, production management, hospitality, fundraising, grant writing, design, administration, technology, security, set and costume design, and more.
Professional Apprenticeships
Our customized programs are intended to guide, help, counsel and promote the next generation of talent. We offer mentoring, master classes, workshops, performance opportunities, private classes and much more.
Community Chorus
Our Community Chorus consisting of mostly, non-professional singers from our local community who have a passion for music and Opera. We train and guide you through every step of the process until you perform on our Main Stage with world-renowned Opera stars during the Festival.
Join Us, for next seasons Festival.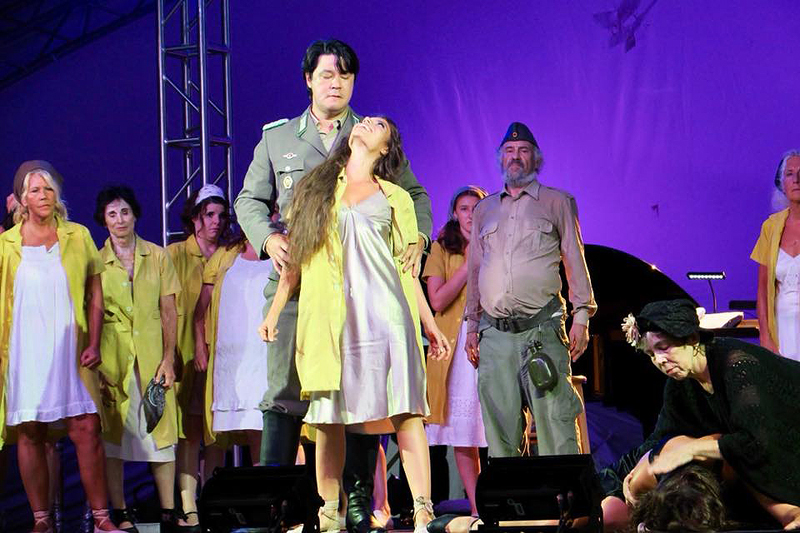 Together we grow more creative, more resourceful and stronger in nurturing our artist and serving our communities.
Please visit and support all our fellow Opera and Arts Organization in Upstate N.Y.
Opera in Surrounding Communities
Performing Arts Centers in Our Community
The Festival highlights and exhibits local and internationally known visual artist.
Exhibition includes. Bruce Murphy, Ani Tashjian and Steven Weiss
Brooklyn Cider House – New Paltz NY
treated Maria, Louis, Steven Weiss, Sharif Jamal and his family to an amazing lunch surrounded by 100+ acres of incredible beauty with apple trees, ponds and the famous Shawangunk Mountains Ridge as our background.
Over Peter's fabulous gourmet pizza, and his world renowned cider, we discussed options and possibilities for festival performances at this amazing location. Come check this place out, we think you'll love it as much as we did!
Brooklyn Cider House at Twin Star Orchards
155 N Ohioville Rd, New Paltz, NY 12561
(845) 633-8657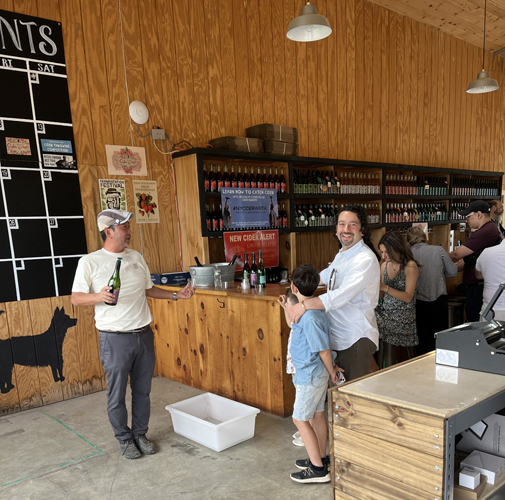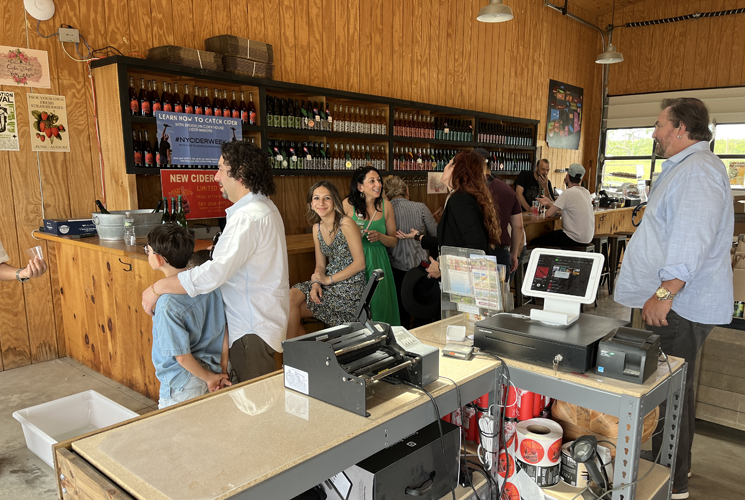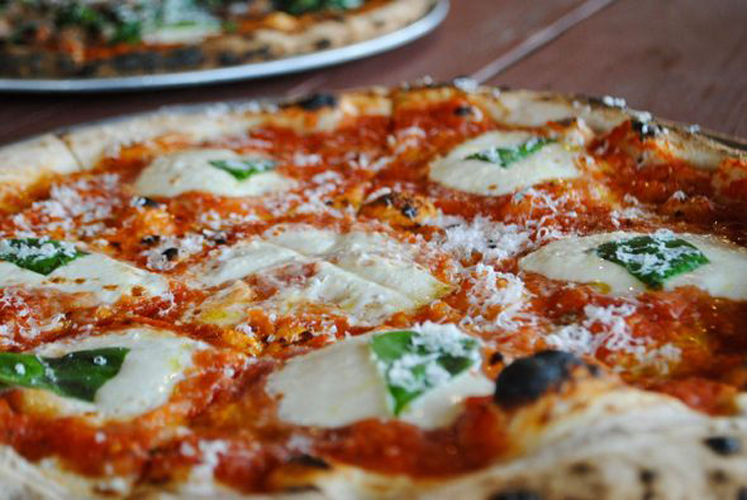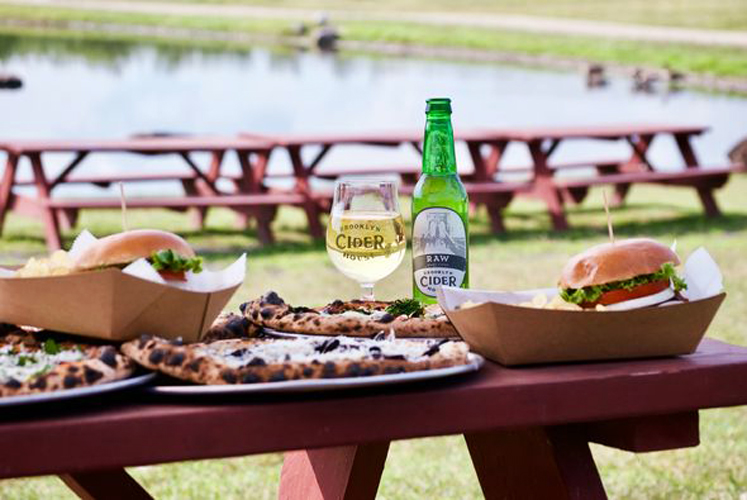 The Best Hard Cider Houses in America
You've probably spent a fair amount of time at your favorite brewery, buying ale after ale, draft after draft. But when's the last time you had a good hard cider— and did you enjoy it at a cider house? If it's been a while, or if you never have, now is the perfect time. Rid your mind of the notion that cider is a "fall" beverage and that it's just a glorified, adult version of apple juice. Hard cider is an anytime beverage, especially when you get one from the right cider house.
Read more HERE.
Explore The Hudson Valley